Located on Long Island's south shore, Westhampton is in the town of Southampton — an iconic beach community. Since 1928, travelers and potential residents alike have flocked to this charming area, in search of coastal charm and a small-town feel. This town neighbors Westhampton Beach, its own incorporated village with a bustling and newly-renovated Main Street.

Considering a move to Westhampton? Here are the top 11 things to know.


Four Seasons

Westhampton fully enjoys a four-season climate: hot and humid summers, cold winters, and enjoyable, temperate falls and springs. The summer months are, of course, the most desirable with long awaited summer heat. September has become a favorite month with Indian Summer enjoyed all month. You'll experience temperatures ranging from the mid-70s to 80s — ideal for a relaxing day at the less crowded beaches!


There's a High Cost of Living

Westhampton Beach may be a small town, but it's highly desirable and most sought after. The median home price is about $1.2 million. Many properties are seasonal, vacation homes. You'll see sprawling green lawns, beautiful views and refreshing pools. In addition to prime real estate, access to some of the best beaches and entertainment in the Hamptons increases the cost of living in the area.


The Dining is Delicious

There are some great places to enjoy a meal out in Westhampton, ranging from low-key to more upscale. Local favorite Sunset Deli serves up hearty sandwiches and is a great place to grab lunch for the beach. You'll also love enjoying brunch with friends at the cozy and cheerful eatery Flora.

Another laid-back joint is Boom Burger; families love their crispy wings, tasty milkshakes, and cartoon-inspired aesthetic. Families also love Margarita Grill, a Mexican restaurant offering comfortable outdoor seating and lively atmosphere. And don't forget to check out Golberg's Deli, renowned for its fantastic bagels!

If you're in the mood for a more upscale experience, head to Starr Boggs. This iconic Hamptons establishment is renowned for its local fish specialties, dry-aged prime beef, and world-class wine list. Enjoy the ambiance of the patio while you eat Chef Starr Bogg's delicious dishes. You'll also love Westhampton Beach favorite The Patio, which features a fantastic raw bar.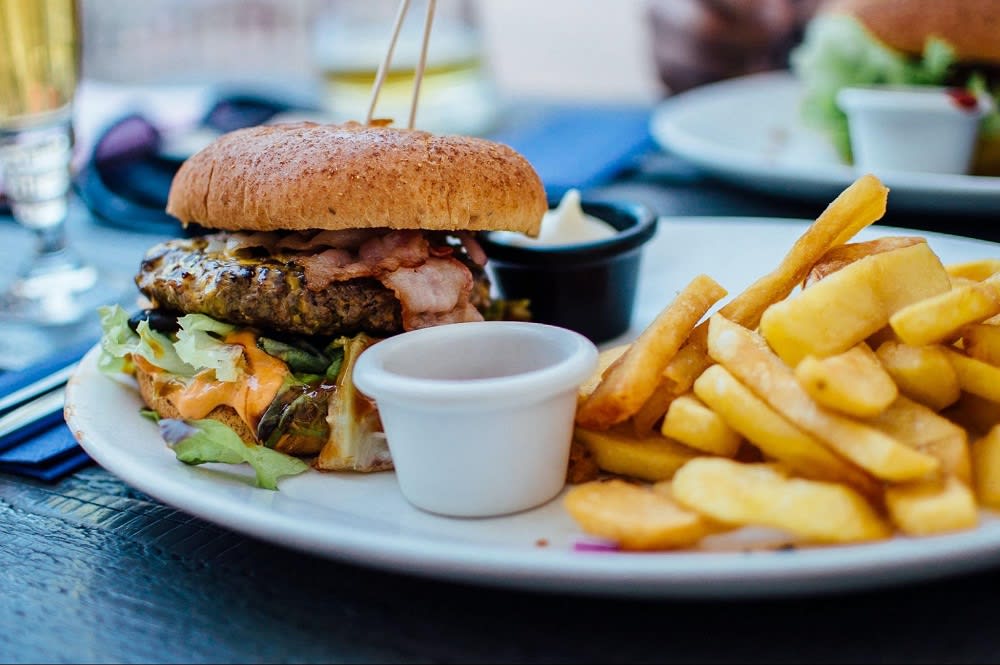 Shopping is Plentiful

Westhampton is a hotspot for upscale boutiques, which make for hours of retail therapy. You'll find many women's clothing shops, like Mint Clothing Boutiques, Peace Love Hamptons, Chic, Mustique, and Mixology Westhampton Beach. Stop by Jennifer Tattanelli for gorgeous, upscale womenswear and fine leather goods handmade in Florence, Italy. Another favorite is Unique Boutique, which offers a cozy and intimate atmosphere as you browse beautiful clothing pieces.

You'll also find some decor stores, which you can use to decorate your new Westhampton home! Hamptons Home and Good Westhampton Home & Design are both popular options.


Not All Beaches Are Created Equal

One of the benefits of settling in Westhampton is the immediate access you'll have to the area's best activities. Cupsogue Beach County Park is a 296-acre barrier beach and is a favorite spot for outdoor fun. Walk or jog along the sand; take a dip; or, simply lounge in the sun!

Residents love spending time at Rogers Beach and Lashley's Beach, both of which require a Village pass. Neighboring town beaches include Pikes Beach to the west and Tiana Beach, Hot Dog Beach, and Ponquogue Beach to the east. These require town beach stickers.

Another great beach is Pike's Beach. Located on the furthest west end of Dune Road, it's one of the more private and secluded beaches in the area. Pike's Beach can make for a great escape – as long as you get there early enough! The sand is pristine white, and the water is ideal for swimming; there is even access to the Bay side for paddling with your SUP board. Head there for a quieter alternative to Cupsogue.


There's a Farmers Market

The Westhampton Beach Farmers Market is a local favorite, and browsing the stands is a great way to spend a Saturday morning. Wander past dozens of vendors selling delicacies like creamy cheeses, salty pickles, and fresh gooseberries. You can even sample most of the offerings! The market is a great way to shop sustainably and to support local vendors.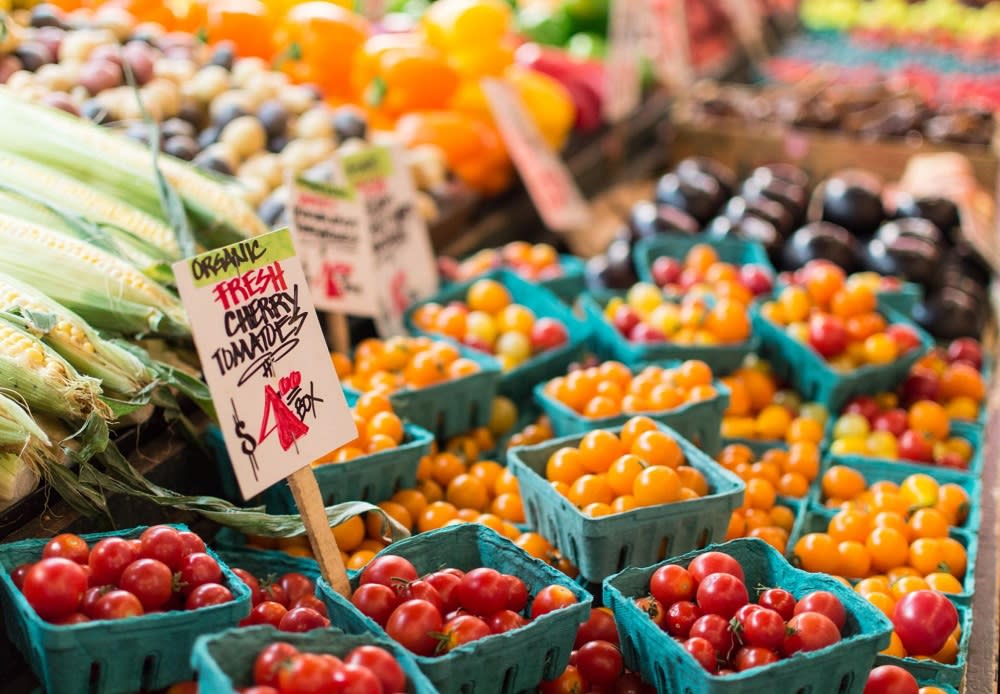 There's a Wildlife Refuge

Preserving local wildlife is a huge priority in Westhampton, which is what makes the Quogue Wildlife Refuge so special. With seven miles of trail to enjoy, you'll have no trouble getting in your steps for the day. Explore the trails and look out for owls, falcons, foxes, and other native animals. Kids especially love The Charles Banks Belt Nature Center, where the whole family can explore the nature library and interact with live animal exhibits.

Just past East Quogue, you'll find the Evelyn Alexander Wildlife Rescue Center. Animal lovers can volunteer here, working with species like reptiles, birds, and mammals including deer, opossums, bunnies, and foxes. This center is known as eastern Long Island's only wildlife hospital.


There's a Lot of History

Although severe weather has destroyed some of Westhampton's most historic areas, there are three important buildings that still remain: the Crowther House, the U.S. Post Office, and the Foster-Meeker House. All were built in the mid-to-late 1700s, and add an old-town feel to this beach community.

In 2020, Westhampton Beach was once again named a Tree City, a recognition which requires towns and cities to meet specific environmental requirements. In fact, Westhampton Beach has achieved this recognition each year for two decades now! Tree Cities feature an advisory Tree Board made up of citizens who perform all necessary tree maintenance; often, arborists or professional foresters are involved as well. Tree Cities also have clearly-defined guidelines for annual tree care that must be performed, substantial funding for environmentally-friendly programs, and observing an official Arbor Day. Westhampton Beach in particular is known for its "tree tour," which encourages visitors to follow a set route to enjoy the gorgeous trees.


Westhampton Beach is its Own School District

Children living in the Westhampton area attend one of the area's three schools: Westhampton Beach Elementary School, Westhampton Beach Middle School, and Westhampton Beach High School. Neighboring Remsenburg and Quogue students join the Westhampton Beach School District during the middle school years. The number of students in Westhampton Beach is just under 2,000, which makes for more intimate, guided classroom experiences. All of these schools are exceptional and are highly rated on the review site Niche.


Conveniently Located

Westhampton is conveniently located near several major cities, and it's easily accessible – both as a full-time residence and vacation destination. You can drive or take the bus to New York City in approximately 90 minutes.

If you prefer to take the train, a simple drive to Montauk will connect you to the nearest NYC train. The Hampton Jitney is also an excellent option for getting around; this motorcoach company offers three primary routes between New York City and east Long Island.

Whether you live in New York, Connecticut, Long Island, or any surrounding areas, a second home in this first Hampton is an excellent choice when comparing value and location, location, location!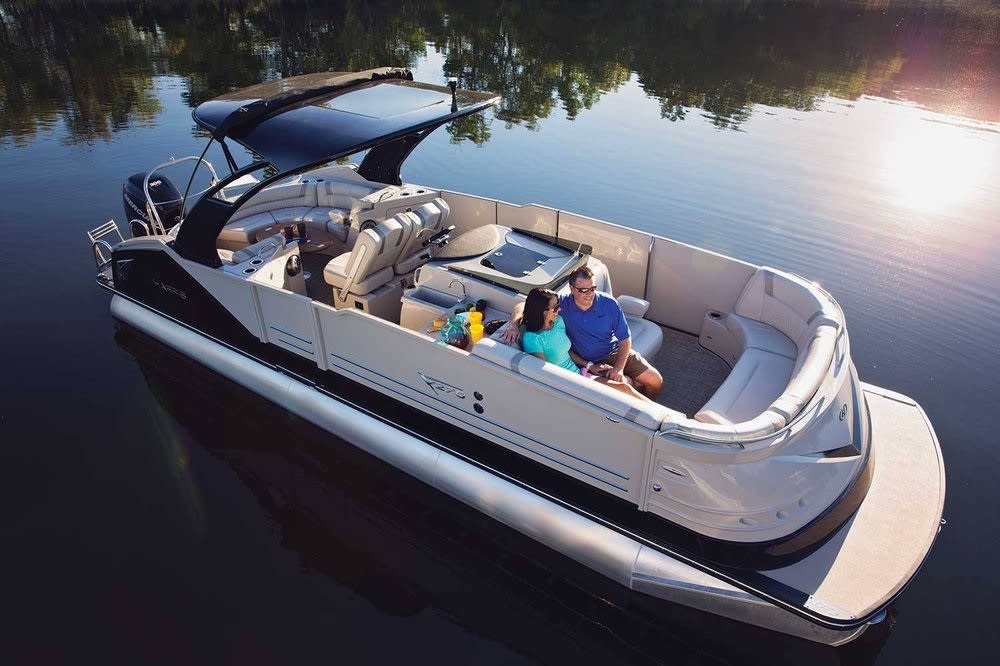 Credit: Pontoon Paddler

Plenty of Water Activities

One of the perks of living by the ocean is fun water activities. In Westhampton, you'll have your pick between pontoon boating, paddleboarding, kayaking, sailing, and more. Pontoon Paddler books private boat parties — rent a boat and a captain to sail around while you enjoy food, drink, and beautiful views. If you have your own boat, you can dock it at the Village Marina. It's the best priced and closest marina in the Hamptons and offers full-service boat maintenance. If you don't own a boat, you might consider buying one — you're in the Hamptons, after all!

Are you a fan of paddleboarding? Stop by the Village Marina's SUP & Kayak Rental to stock up on everything you need! Rent a paddleboard or a kayak for the day, or sign up for a SUP Yoga class with a highly qualified instructor. The Village Marina is the place to be for all of your boating needs; located just two blocks from lively Main Street and equipped with all the amenities you need, this marina is the perfect place to begin your boating adventure.

Interested in relocating to the Hamptons? Start a conversation with Maria Cunneen to learn more.