The Autumn Equinox has passed, and New Yorkers can't be blamed for breathing a sigh of relief. The hot days are gone, the cool air has returned, and it's time for the last outdoor activities before East Coast winter sets in.

If you're looking to escape the city, grab a hat, a jacket, and a warm beverage—these are the autumn activities that make the Hamptons worth visiting.



1. Go wine tasting at world-class vineyards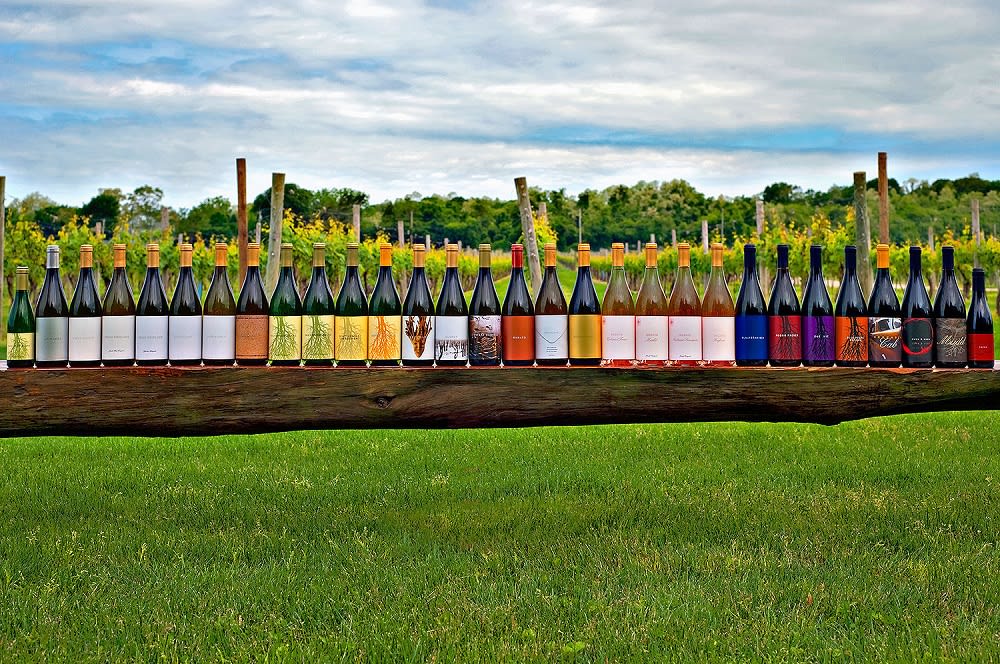 Credit: Channing Daughters Winery



During the fall, the sprawling vineyards of the Hamptons take on the amber, crimson, and gold hues that New York is well known for at the end of summer. Eastern Long Island has a variety of world-class vineyards and wineries to explore, and there's no better time to visit than autumn.

Wolffer Estate is a sustainable vineyard in the heart of the Hamptons. Wolffer has been providing imaginative and meticulous wines, ciders, and spirits for more than 30 years. Make reservations to visit the tasting room, host a private party, explore the estate on a vineyard tour, or have a romantic toast under Wolffer's private pergola.

Channing Daughters Winery is another distinguished vineyard with a dedication to sustainability. Channing Daughters rests on a gorgeous 28-acre plot in Bridgehampton and offers visitors a small winery and tasting room as well as a sculpture garden. The winery stands out by growing unique grapes and offering a rotating selection of artisanal experiences to visitors.

Kontokosta Winery is an award-winning winery in Greenport, NY. The Winery is open by appointment only, but the tasting room, as well as the meadow and the bluffs, are fully open for wine tastings (while adhering to social distancing guidelines.) Kontokosta is also home to the exclusive Bluff Road Club.

Clovis Point Wines has a beautifully renovated barn and an incredible atmosphere for private events, and their 10 acres of farmland make an excellent venue for fall weddings and private events. The winery is also worth visiting simply to taste their distinctive signature flavors.



2. Enjoy live music

Summer in the Hamptons provides a well-known music festival hosted by Kygo and the Palm Tree Crew—but there are plenty of opportunities to enjoy live music during the fall, as well. Many of the vineyards in the area have event calendars that are packed with live music and shows. Pindar Vineyards in Peconic, NY, hosts a show every Saturday afternoon in the setting of their romantic vineyards and sunflower patches. Visit their website for a full schedule of live music throughout the fall.

Wolffer's Vineyard is host to Sunset Fridays and Saturdays throughout the fall; a family-friendly, first-come-first-serve arrangement to enjoy live music in a beautiful setting (learn more about specific dates for live music by visiting their website.)

The Stephen Talkhouse, the Suffolk Theater, and Townline BBQ are good candidates for an evening with dinner, drinks, and live music. To view a full list of live music venues in the area, visit the East Hampton Star's 'Nightlife & Live Music' section.



3. Visit a National Historic Monument

The Montauk Lighthouse is a nationally recognized landmark for its magnificent 360-degree lighthouse views of Block Island Sound and the Atlantic Ocean.

Between the rich history and ocean views, Montauk is the perfect place to spend the day for a romantic date or an educational trip with the whole family. Montauk has multiple themed events throughout October, like sea-faring book signings, and a weekend raid from the Kings of the Coast Pirates. In November, the seals start to return to the area and are visible on and around the cliffside and beaches.

Montauk Point Lighthouse is the oldest lighthouse in New York State and is currently being restored to offer even better experiences to guests for years to come. Be sure to visit the lighthouse this fall and soak up a piece of Hamptons history.



4. Gain a new perspective at the Hamptons International Film Festival

New York's premier film festival takes place in East Hampton during the second week of October. The Hamptons International Film Festival (HIFF) was founded to celebrate independent films of all lengths and styles. Each year the festival has around 18,000 attendees who gather to gain perspective, share diverse ideas, and view close to one hundred featured films from more than 20 countries. Enjoy the crisp Autumn air while also listening to fresh new voices and socializing with enlightened audiences.

This annual, five-day event takes place throughout various theaters and venues, including Guild Hall, a ten-minute trip from Woelffer's Vineyard. Films are also shown at Regal UA East Hampton, Bay Street Theater (on the water), and many other locations around town. Cinema lovers (especially fans of short films, documentaries, and narrative films) will enjoy the year's best contemporary cinema in an intimate showcase, as well as the gorgeous venues. You may have a few celebrity sightings, as well. If you're interested in visiting the HIFF, head over to their website for schedules and tickets.



5. Enjoy an inventive Hamptons feast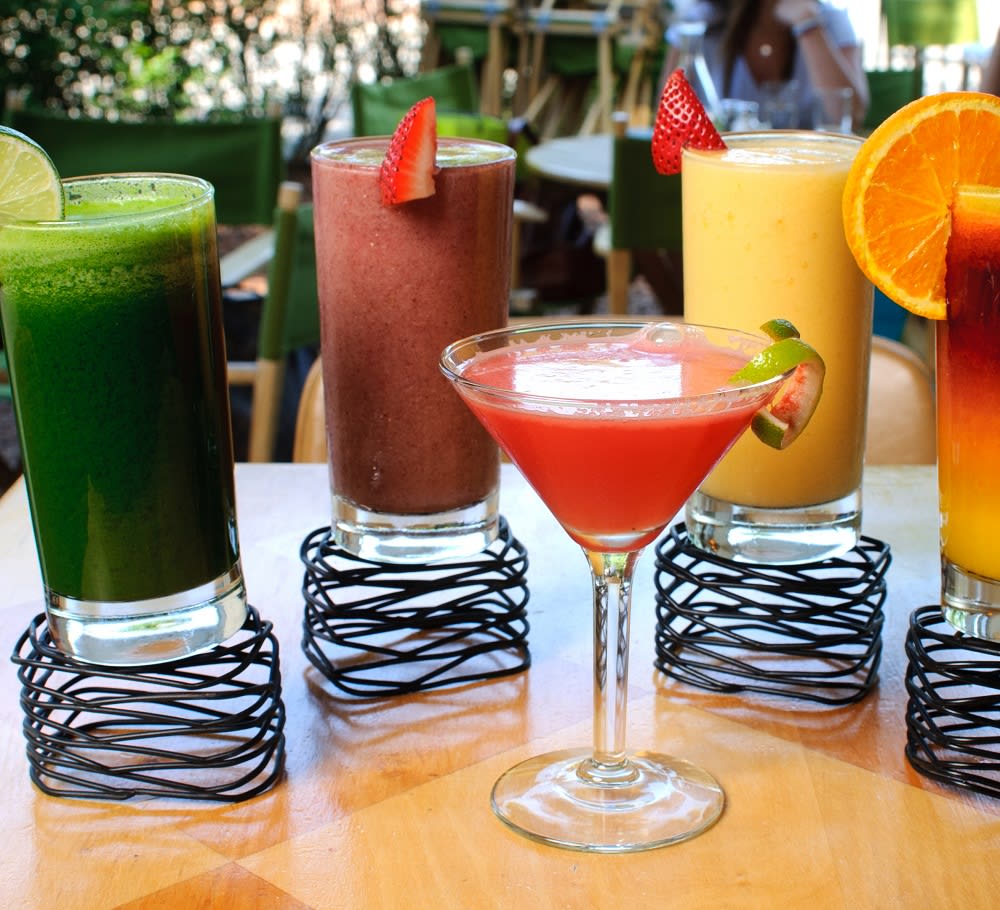 Credit: Babette's



Foodies will find plenty of sustainable, trendy, and inspiring meals in the Hamptons. Start by grabbing an eclectic brunch at Babette's. Babette's is focused on local, organic, and seasonal ingredients sourced directly from nearby farms. Inspired by the film 'Babette's Feast,' Babette's is also the perfect place to grab a craft cocktail or a fresh-squeezed juice at the juice bar while traveling from one HIFF venue to the next. For another organically focused bite of life, wander over to Pierre's French Bistro. Pierre's space is hip and trendy, while its bold flavors are classically inspired.

The restaurant at the Crow's Nest is an inviting and artistic culinary destination in the Hamptons, as well. Its walls are decorated with decorative fabrics and pirate flags—and if the weather is in your favor—the outdoor patio is a wonderful place to eat Mediterranean-inspired dishes and hearty salads with a view of the water.

If you happen to be at the Wolffer's estate for an afternoon at the vineyard, be sure to stop into the Wolffer Kitchen for a bite.



6. Get spooky!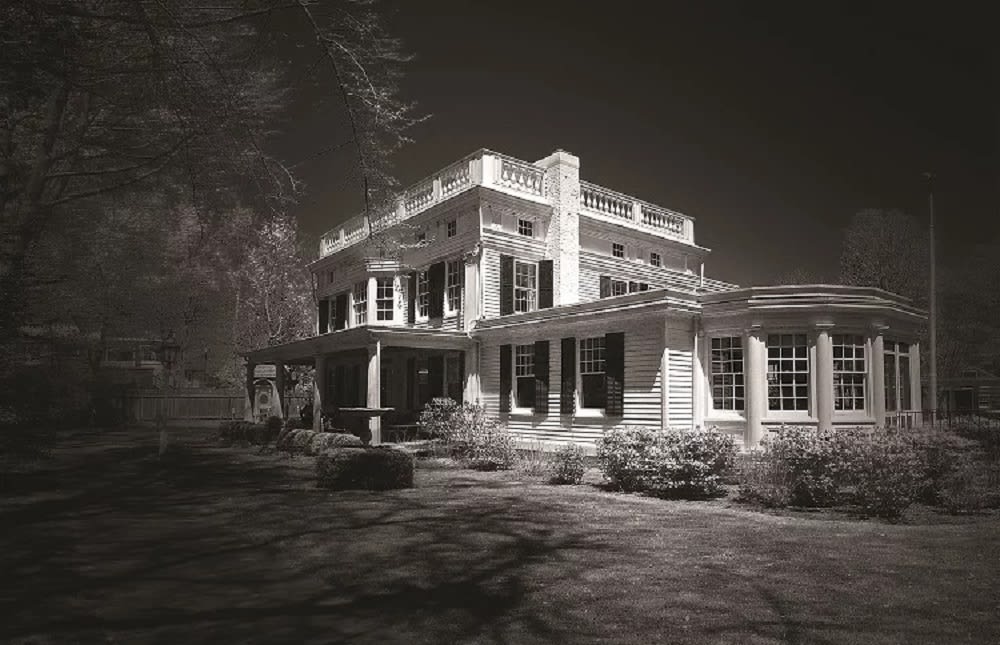 Credit: Southampton History Museum


Visiting the Southampton History Museum is a wonderful fall activity in itself, and the museum also offers ghost hunting in the Halsey House and Rogers Mansion. Roger's Mansion, like the Montauk Lighthouse, is on the National Register of Historic Places. If you've ever imagined what it might be like to investigate the paranormal and come face to face with history and horror, then the Long Island Paranormal Investigators will make sure you don't leave disappointed. The aforementioned Montauk Lighthouse is host to a haunted staircase, and the ghost of Beatrice Claflin is said to roam the Mill Hill Windmill in South Hampton.
If you're looking for the perfect fall (or year-round) retreat in the Hamptons, contact real estate agent Maria Cunneen for trusted local expertise and customer service. Maria will help you explore the Hamptons, work within your budget, and find the perfect home for your Long Island adventures.