With winter falling away, and spring finally coming around, warmer weather is soon to approach your Westhampton real estate. You may be wondering about the best ways to stay active and keep moving without overdoing it or how to dive into summer activities before the weather reflects the season. We might not be jumping into the ocean anytime soon, but as a New Yorker, it's important to embrace the seasonal weather as it comes.


If you're ready to get outside after the long winter we experienced, stay tuned. These are the best activities you can do in the next weeks, and months, to get out of those Westhampton townhomes and get moving in the area!
Spring and summer are perfect for being outdoors.

1. Go for an easy stroll

The simplest way for owners of Westhampton real estate to stay active in the spring and beginnings of summer is to simply get outside and go walking! There are so many beautiful neighborhoods full of townhomes or single-family homes that are perfect for walking through and exploring. You can see what your neighbors are up to, get a feel for your neighborhood again and reconnect with folks you haven't seen since the snow started falling.


Be sure to dress in layers, as the wind can still be chilly this time of year. You might think that just because it's not the heat of summer you don't need sunscreen, but it's important even on a cloudy day to avoid sun damage. Sunglasses for the glare will complete the look and have you feeling good while you stretch your legs and reconnect with the Westhampton real estate you fell in love with.

2. Escape to the mountains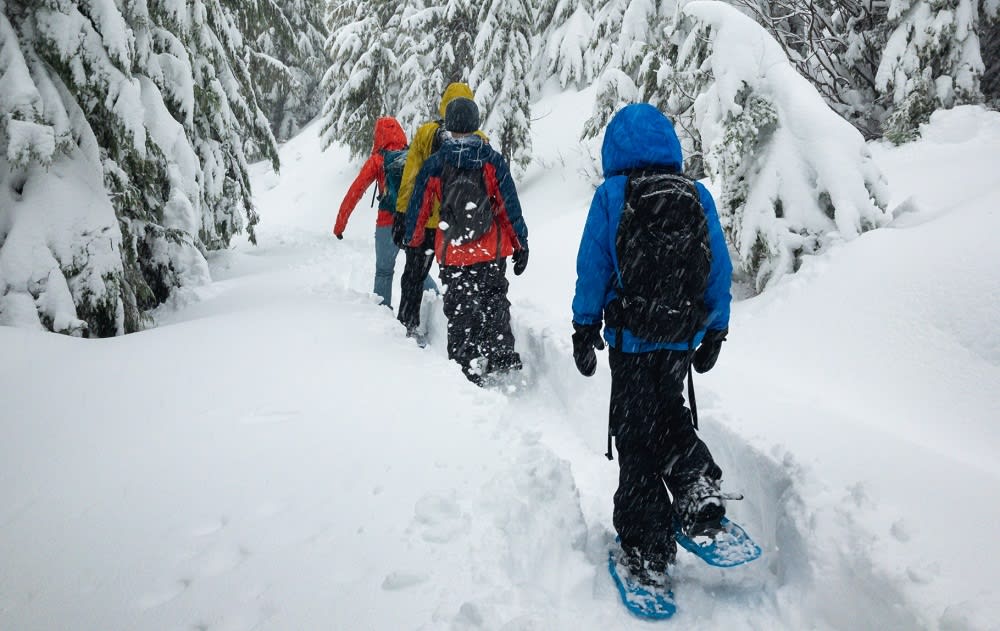 A huge benefit to the Westhampton real estate market is you are just a few hours from the Catskill mountains, which genuinely have
some of the best hiking
trails on the east coast. Spring is a great time to get out and hike for a number of reasons.
Once you have moved out of the first week or two of beautiful weather, spring hiking brings fewer people than the summer months. With more temperate weather and cooler nights, spring has a lot going for it when it comes to hiking and camping. Lots of new blooms, fresh growth, and baby animals everywhere make spring and early summer a perfect time to get outside. The biggest thing to be on the lookout for is ticks, so be sure to wear long socks and pants, even when it's warm out, and check to ensure you're good to go before getting back into the car!


Some of the best spring hikes include the Hudson River School of Art trail, which inspired America's first completely unique art style, and Mountain Top Arboretum, which features many smaller paths and hiking trails that are absolutely booming with brand new life.


Because it's still considered a slower season, cabins are slower to fill, so you can find the perfect lodging for a weekend away. Curl up and spend warm nights with a glass of wine and a bonfire - a far cry from the Westhampton townhomes you may be used to!

3. Head to the beach
The
beach
is not just a summer activity, and it's a huge benefit to the Westhampton real estate market that it's on the water, so
you're never far away
. As spring melts into summer, locals know this is the best time to spend time listening to the ocean in relative peace. In a few short days, Westhampton Beach and the surrounding area homes will fill with vacationers, visitors, and kids spending the summer break in and about the waterways.
While the ocean is still far too cold to jump into comfortably, you can sit in the sand with a book and a cup of coffee and enjoy the views. If you have kids, I'm sure they won't mind a chilly wind if you remember a kite. You will all enjoy making sandcastles and spotting boats! Beaches are new again this earl part of the season before the crowds come in.
There are also many indoor activities to choose from.

Spring is known for blooming flowers, mild weather, and the sun. It's also popular for rainy days and surprise storms. If you're looking to get out of your Westhampton townhomes, but the weather isn't cooperating, don't fret; there are a ton of indoor activities just down the road from you. You can keep moving, meet new friends, and never get caught in a downpour.

1. Pickleball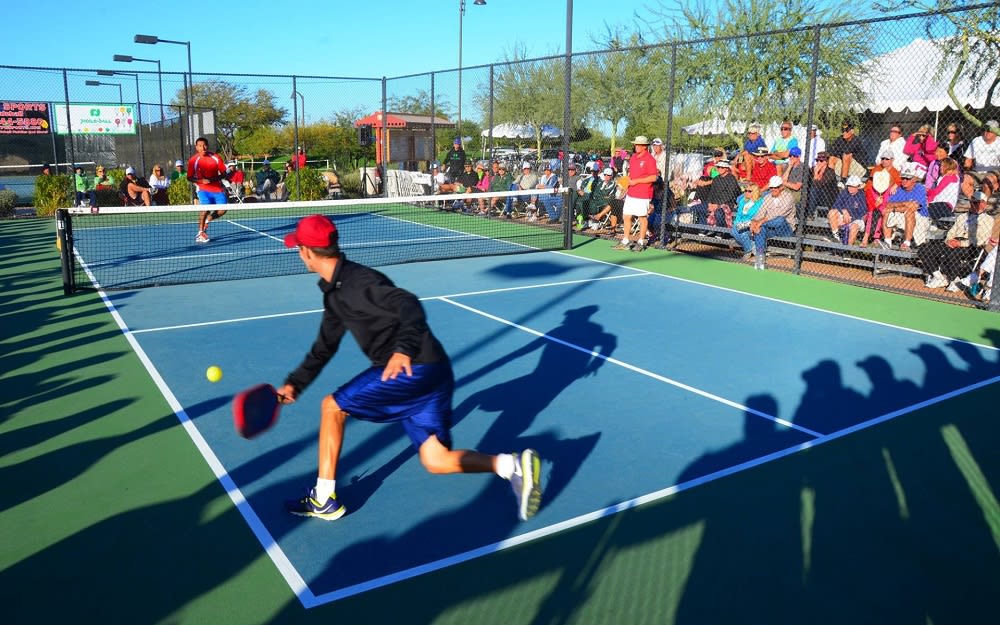 Created first in 1965 off the coast of Seattle,
pickleball
is a fun sport for the entire family. It is easy for everyone to learn, as it's a combination of tennis, badminton, and ping pong. The
Barn
in Westhampton is the perfect place to learn all about this sport. They offer programs for everyone from beginners to experienced players. Pickleball provides an opportunity to invite some friends, meet a few new ones, pick up a new hobby, and get some exercise all at the same time.

2. Indoor & outdoor tennis
Credit: yorkvilletennisclub.com
While outdoor tennis is enjoyable when the weather is right, it can be downright unpleasant when the elements are not cooperating.
Sportime
, a local tennis and fitness club located in East Quogue, NY, offers many opportunities to play on an indoor court. With tennis programs for children and adults, members can access tennis courts year-round in several locations. Some great outdoor tennis, super close to WHB Village, is sure to be had at the very social and well loved
Westhampton Tennis
with ample instructors, courts (both pickleball and tennis) and competitions.

3. Join a fitness center

Choosing a gym that works best for you will help you continue to stay active and establish a routine as spring moves to summer. A wide variety of classes will create a more interesting agenda and provide exercise to distinct parts of your body. Taking a spin class, yoga class, kickboxing class, or barre class will allow you to mix up your workout routine.


If you are uncertain of which class will work best for you, attend a trial class. The experience will tell you if this type of exercise is something you would enjoy doing again, or if it's time to tap out. After all, if you don't enjoy it you certainly aren't going to go back!


Indoors or outdoors, you have a wide variety of activities to keep you going until summer fully arrives. Embrace the changing season, and enjoy whichever activity works best for you while living in your Westhampton real estate.


Decided this season is the best time to sell your home or start looking for a new one? Reach out to
local agent Maria Cunneen
for expert guidance in all things Westhampton, and get the most out of your buying or selling experience.